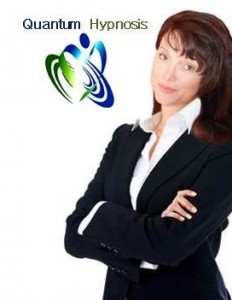 Marian is a highly regarded Clinical Hypnotherapist with several years experience – based in Joondalup WA.
A member of NGH (National Guild of Hypnotists)
Committee member of the PHA Inc (Professional Hypnotherapists of Australia) – registered  Professional member #0113 –
Registered with the ANHR (Australian National Registry of Hypnotherapy) #1300011
Additons:
Diploma of Clinical Hypnosis

Power / Rapid Hypnosis / Dr Rick Collingwood

Quantum Physiology/  Dr Marco Paret

Magnetista Emeritus (Mesmerism)

Licensed Hypno-Band (Gastric Lapband) Practitioner
Advanced Quantum Healing /  Cannon Technique Regressionalist
Specialist Stop Smoking in One Session

Professional Level Clinical Hypnotherapist
Secretary  of  Professional Hypnotherapists of Australia Inc

National Assoc Clinical Hypnotherapy
Hypnotherapy Council of Australia
YOU ARE IN SAFE HANDS
Marian Cameron is a professional hypnotherapist that has been practicing in Perth WA now for a number of years. Her treatment, professionalism and knowledge is admired by her colleagues and she is an active member of the Professional Hypnotists of Western Australia (PHA Inc.).   I am personally aware of Marian's treatment regime and strategy and have experienced first-hand her caring, professional and dedicated treatment strategies and would recommend Marian's treatments without reservation to anyone.    M  Werts – President – PHA Inc. Aust Acad of Hypnosisâ"¢
" I have been drawn into the  Art of Hypnosis and  the Ancient Principals  – I have studied many of the most up-to-date methods of Hypnosis Therapy in Europe, US and here in Australia – lastest trainings with Dr Paret's Magnetista Quantum Physiology – France.
The greatest gain in knowledge though has come from my clients as  I constantly witness the effortless  positive change and innate healing that is  activated which lies within each of us.   Assisting in the  awareness of this internal intelligence has been a gift for me.
I carry a strong and long record of success with my programs due to the tailored specifics of the uniqueness of my clients. 
Sessions are held in the  strictest of confidence.
I look forward to assisting you access your true potential – your Success is my priority.
For more information please contact – consultation is complimentary."
Best Wishes
Marian Cameron